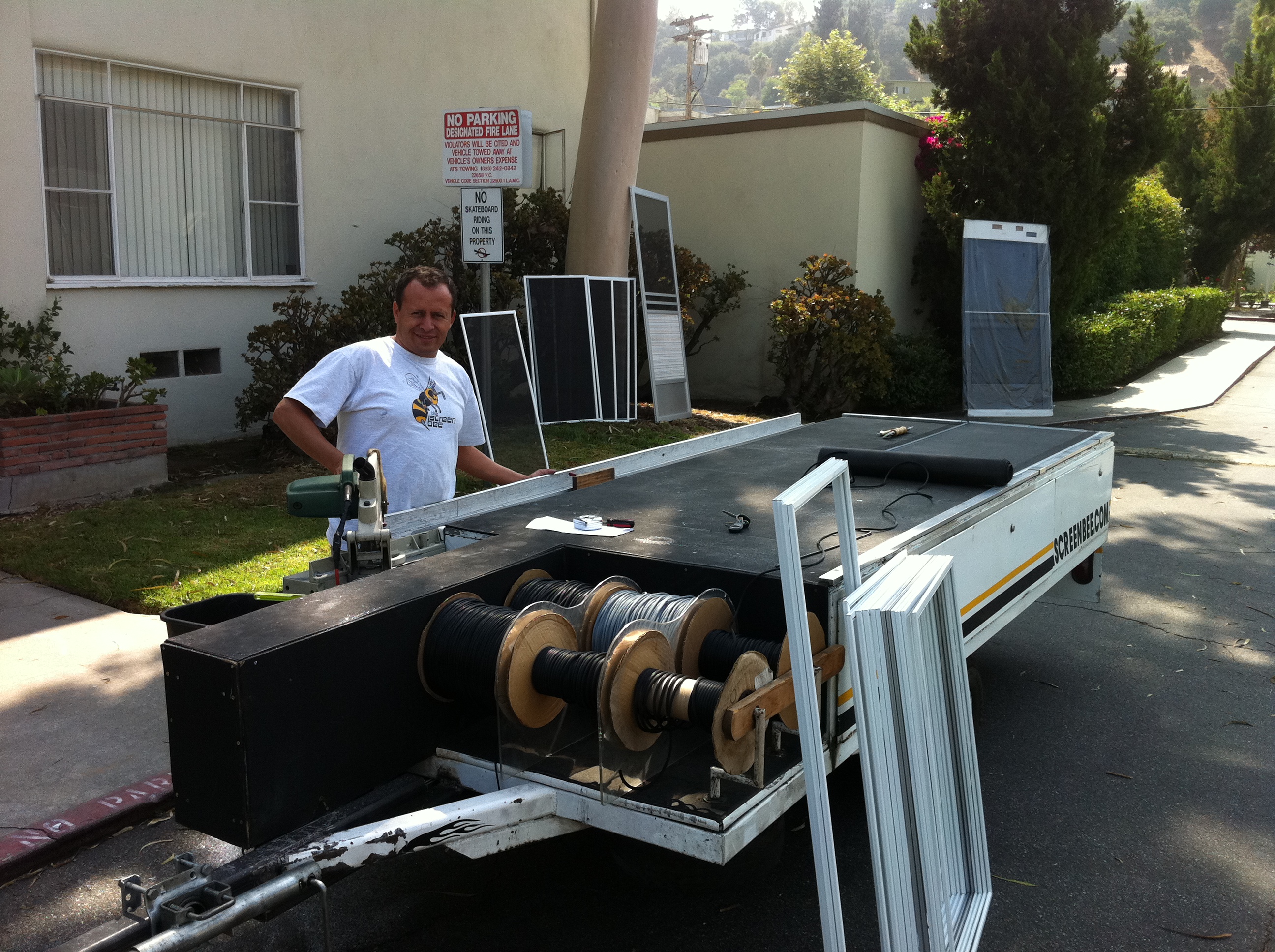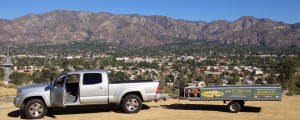 New Window Screens (new frame and screen)  $45 each
Re-Screening Window screen (Using your existing alum. frame)   $35
Screen Door Re-screening  (sliding or swinging)      $55
Wood Door Re-screening (installing an alum. insert.)    $80
New Quality SLIDING Screen Door Installed       $220
New Quality SWINGING Screen Door Installed     $280
Yes, I know it sounds too good to be true.... The above prices include everything except for sales tax.  We will come out to your home to measure, build and install your new screens.  The hardware needed to hold screens in place is included too. We'll use White, Bronze or Silver frame material and either black or grey fiberglass screening.  Prices may vary with extreme sizes or difficult to access windows. We have a MINIMUM charge of $90 to come out.
Optional Screen types.
Pet Screen.
A strong mesh desiged to withstand abuse caused by dogs. It's usually overkill for cats.  Adds $10 to cost of window screens and $20 to cost of screen doors.  Screen on Steroids.
Sunscreen
A screen used to reduce glare and heat.  It acts like a tinted window cutting glare and in some cases giving privacy. Sunscreen can reduce airflow as well.  Like Pet screen it adds $10 to cost of windows and $20 to cost of doors.  We use Phifer Brand 70% Sunscreen.